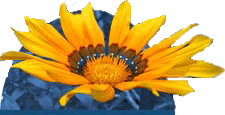 Meet Our Team!
---
How does The Friendship Page function? We get by with a little help from our friends! The Friendship Page could not run without the generous help and support of our dedicated team of volunteers.
Our team is made up of ordinary viewers who have enjoyed the site and wanted to help contribute positively. If you'd like to join our team, all you need is basic computer knowledge and a generous spirit. Please visit Positions Vacant for more information. We'd love to welcome you! :)
---
Bronwyn - Founder

Bronwyn is an author and lawyer from Australia. She created The Friendship Page in 1996 and oversees the fabulous Global Friendship team. With a passion for peace, Bronwyn holds a Masters focusing on human rights law and was previously shortlisted for the Foundation for Young Australians' Individual Achiever Award. Bronwyn's goal is to facilitate positive change on a global scale - and be friendly, of course!
Contact: publicity at friendship.com.au

Saj Hoffman-Hussain - Advice Forum Manager

Saj is a 24 year old freelance radio journalist based in the UK. In between working office contracts and travelling to radio stations up and down England, Saj is also the Admin of the Advice Forum where he's been moderating his little hat off since 2003. He's been involved with The Friendship Page since 2000 in various forms and loves helping out/giving advice and generally trying to make the world a more positive place to live in.
Contact: advice at friendship.com.au

Debs & Vill - Friendship Chat Managers

Debs and Vill provide the leadership for the Admin team that keeps the Friendship Chat community happy and safe. Debs is a married mom in the USA, while Vill is an underground artist in the UK. Both have a long assocation with The Friendship Page, Debs joining the team in 2000 and Vill in 2001 under her chat name 'village_idiot'. Their friendliness is legendary!
Contact: chathelp at friendship.com.au

Support Team
Steve Agland - Technical Support

From Sydney, Australia, Steve wrote The Friendship Page's current Find-A-Friend database in early 2000. He bought his considerable experience as a professional website designer and programmer to the job. Steve is currently working in film and has recently helped complete the award-winning movie Happy Feet.
Contact: steve at friendship.com.au

Theresa (Tizzie) - Advice Forum Moderator

Hi! My name is Theresa, I'm 18 years old from the USA and I've been bumming around the Friendship Page since I was 11. I've graduated from high school and am working to save up for a teaching degree. I love to read, write, sing, knit, run, roller blade, bike.. and we'll keep it at that! If there is one thing I love to do the most, I absolutely love being silly, and just 'out there'. ANYWHO! I can tell you that I won't sugar coat the truth, or my opinion. So behave!! toodles!
Contact: advice at friendship.com.au

Adina (Jaan) - Advice Forum Moderator

Hi, my name is Adina, I live in Romania, I am 24 years old and I am an IT student. I just love to spend my time on net and the main goal of my life is to make this world a better place to live :) I joined FP in june 2007 and I just feel in love with this wonderful site and it's nice members. If you need a friend I will always be here for you so don't hesitate to contact me!
Contact: advice at friendship.com.au

Aditi (Angel_Eyes) - Advice Forum Moderator

Hey! My name Aditi,I am 13 yr old from India. I am schooling and I'm in the 8th grade right now. I found Friendship Page when I was really depressed with my best friend! I love sketching, giving advice to people, surfing net, hanging out with friends, playing outdoor games and most important making friends. So everyone's welcome to contact me or be my buddy!
Contact: advice at friendship.com.au

Kelly Cooke - Find-A-Friend Admin

My name is Kelly Cooke, I am 24 years old. I have 2 children, one boy, one girl, aged 8 and 3. I enjoy reading, cross stich, bingo, music and the internet. I have been married for a year.
Contact: faf_help at friendship.com.au

Visit Friendship Chat Admins for full pics and biographies of the Admins.